LEARN MORE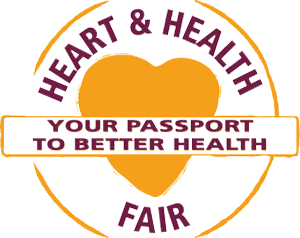 EIRMC's Heart Center provides world class heart care, right here in Idaho Falls. In fact, EIRMC was awarded a five-star rating by Healthgrades for 2016, and noted as Top 10% in the Nation for Coronary Intervention Excellence. We are also the first and only hospital in the region to be designated by the Society of Cardiovascular Patient Care with accreditations for atrial fibrillation, chest pain and heart failure. To achieve those goals, we consistently meet or exceed stringent national standards, and demonstrate a higher level of expertise when caring for patients with heart disease
We have almost the complete spectrum of cardiac, cardiovascular, and thoracic services for adult patients with cardiac conditions that affect their heart and blood vessels. From testing and treatment to prevention and rehabilitation, our experienced and highly skilled staff is trained to take care of the unique needs of heart and vascular patients- and their families.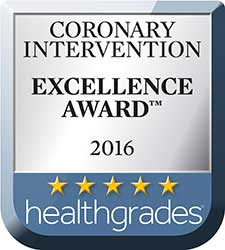 EIRMC's Heart Center offers a wide range of cardiovascular and thoracic surgery, including minimally-invasive procedures and traditional open heart surgery. We are the only hospital in the region offering minimally-invasive valve repair and replacement. Additionally, we also offering electrophysiology services, the only in the region.
Our superior clinical practices have also earned EIRMC Chest Pain Accreditation through the Society of Cardiovascular Patient Care.
Our Services Include:
Heart Catheterization (1,800 performed annually)

Interventional (431 cases in 2014)

Pacemaker/ Defibrillator Placement
ASD/PFO Closure
Echocardiology
Elective Cardioversion
Event Recorder Placement
Pericardiocentesis
Cardiac Surgery:

Coronary artery bypass grafting
Intra-operative ablation for arrhythmia
Pericardial drainage

Thoracic Surgery:

Pulmonary resection
Video-assisted thoracic surgery

Vascular:

Carotid endarterectomy
Aortic aneurysmorrhaphy
Peripheral revascularization

EKG
Nuclear Cardiology
Pediatric Cardiology (partnership with University of Utah)